5K Walk/Run 4 Life -
October 14, 2023
ONE WALK - ONE LOCATION - ONE UNITED SHOW OF SUPPORT FOR LIFE!
Lake City - Darby Pavilion - 200 NE Hillsboro Street Lake City, FL 32055
Registration begins at 8:00 AM - Walk/Run begins at 9:00 AM
Online Donations - Click here to support the PCC


*Sponsor an individual by clicking *Designation - Walk/Run 4 Life and put the name of person you are sponsoring in the blank.
*Prizes are awarded by age groups for the most money raised!
* Use QR code to conveniently receive sponsorships!
WALKERS:
Download Your Registration Form

TIMED RUNNERS:
Register online
Walkers $35.00
Timed Runners $35.00 or $45.00 (on race day)

Runner Registration and Check-In begin at 8:00 AM, with a 9:00 AM start to the race.
Medals will be awarded to the top finishers in each age category.

The Pregnancy Care Center will host the Annual 5K Walk/Run 4 Life on October 14, 2023. This is a fun, easy way for people of all ages to join together and make a difference for LIFE! By participating in the Walk/Run 4 Life, you equip the ministry to raise needed funds which empower women and men to receive hope, help and love. We serve local communities and provide life affirming pregnancy options along with encouragement and resources to empower and equip healthy families.
Open to all ages and abilities, walkers and runners will enjoy this 3.1 mile walk or run. There are timed options for runners and serious walkers. Leisurely walkers are welcome to walk at their own pace. Everyone will enjoy this route that is level, smooth and winds through our town and local neighborhoods. Your participation benefits women and families throughout our communities, by offering free pregnancy testing, ultrasounds, peer counseling, educational, and material services. We hope you will join with other supporters of the Pregnancy Care Center to raise the funds which make it possible to save lives, offer hope, and spread the light of the gospel to hundreds in our community.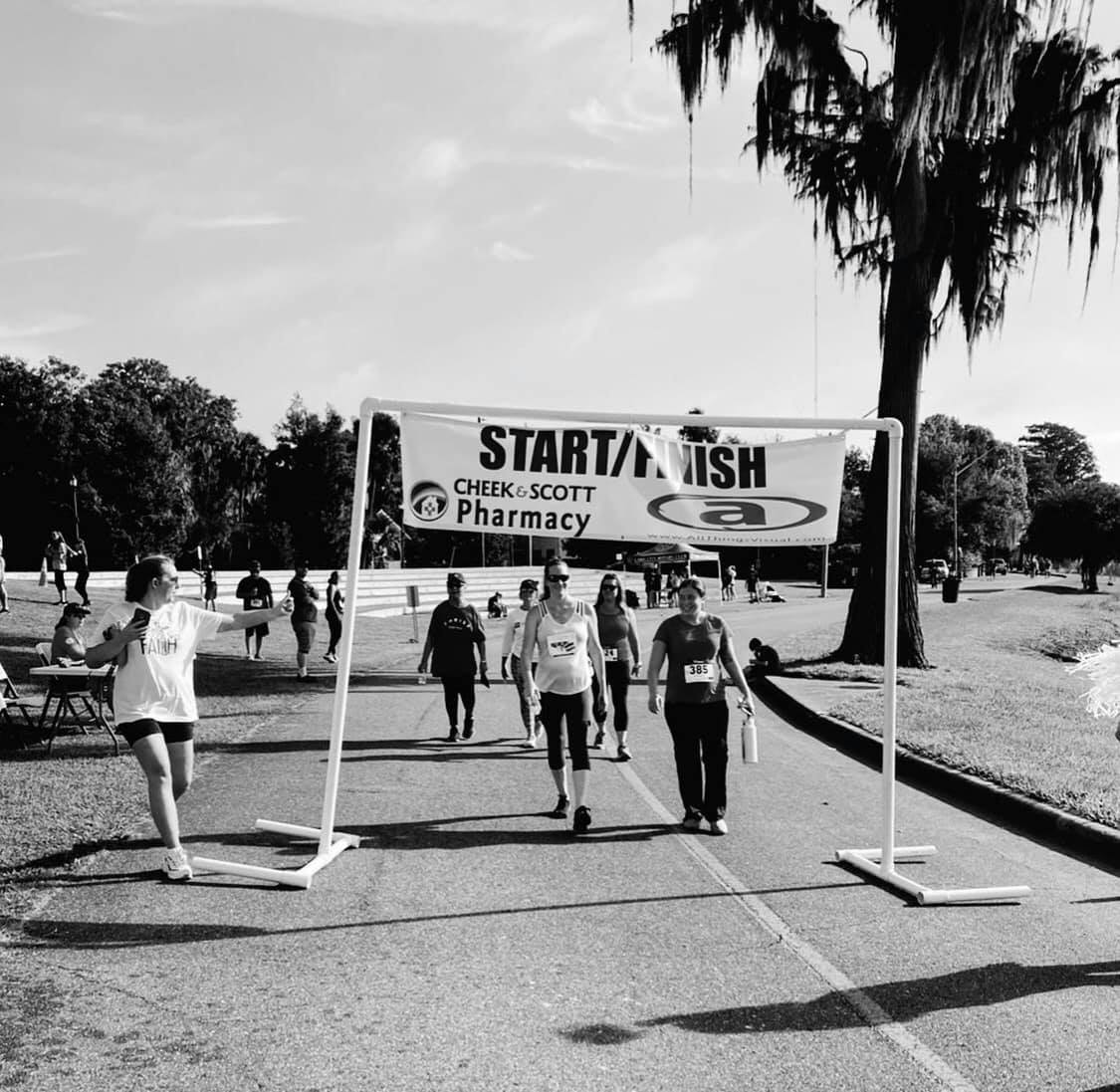 CHURCHES
The PCC Ministry's annual Walk/Run 4 Life is a terrific opportunity to get the church congregation together for a great cause.


Here are some simple ways your church can get involved:
Church Teams: Each year, we work to establish teams from local churches. The Walk and Run is a great opportunity to engage your congregation – and save lives in our community.

Bring a Challenge: Bring in a little fun with some friendly competition! Challenge a group, class or ministry to a contest to see who can raise the most support through donations for the Walk/Run.
FAMILIES
This is a family friendly event, bring the children, we have special events just for them!
Toddler Trot (ages 4 and under-free)
Kids Fun Run (ages 5-8—free).
Ribbons will be awarded to all participants with special treats for the children.




COMMUNITY
Businesses and community groups, join us for your service or health initiative project. Create a team - find sponsors and together represent hope to our community.








RUNNERS
Runners will enjoy the 5K course on level pavement. Find some running friends and come out and support LIFE!


Awards: Medals will be awarded to the top finishers in each age category.

Schedule
START TIMES
8:00 a.m. Registration & Check In
9:00 a.m. Runners and Walkers Begin 5K walk
The Kids Fun Run and Toddler Trot will begin at approx 10:15 am-listen for announcements regarding this race! Ribbons will be awarded.
This is a rain or shine event, (we're praying for sunny skies!) and will not be cancelled or postponed.
If you have any questions or need more information please contact our centers.
Live Oak - 386-330-2229 or Lake City - 386-755-0058